Technivorm Moccamaster is a manufacturer of premium quality coffee brewers and grinders.
All Technivorm products are certified by the Specialty Coffee Association (SCA) and granted the European Coffee Brewing Center's (ECBC) Seal of Approval meeting their strict gold cup quality guidelines.
Transcend Coffee is the official distributor and repair center in Canada.

The history of the Moccamaster begins with Gerard-Clement Smit, an industrial designer with a passion for quality and ingenuity. In 1964 he founded the company Technivorm. In 1967, the factory moved to Amerongen, where Gerard built a factory hall behind his old home. In 1968, Gerard's legacy of reliable and sustainable coffee brewers began with the release of the first Moccamaster. Styles and trends have changed over time, but Moccamaster brewers continue to set the benchmark for perfectly brewed coffee.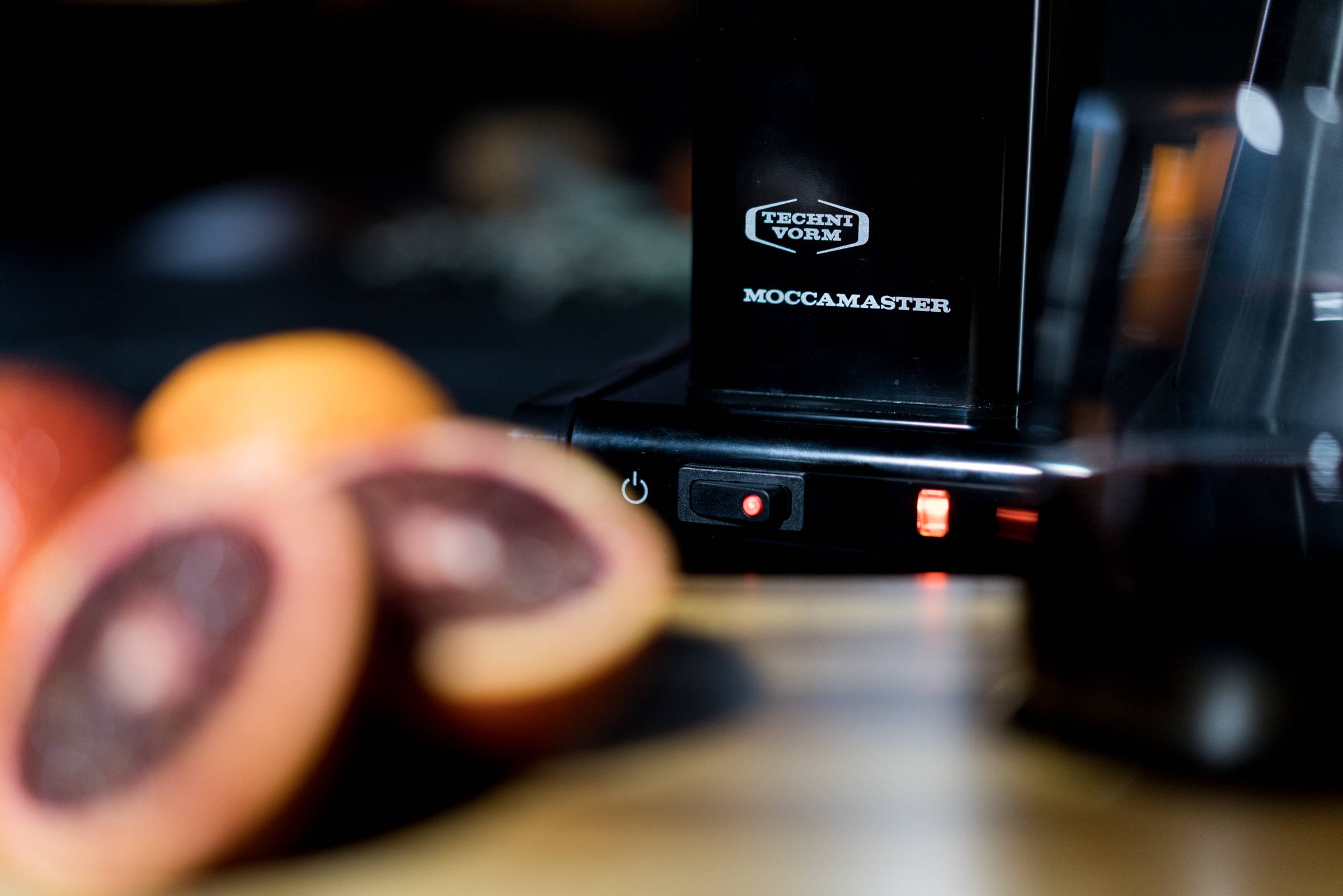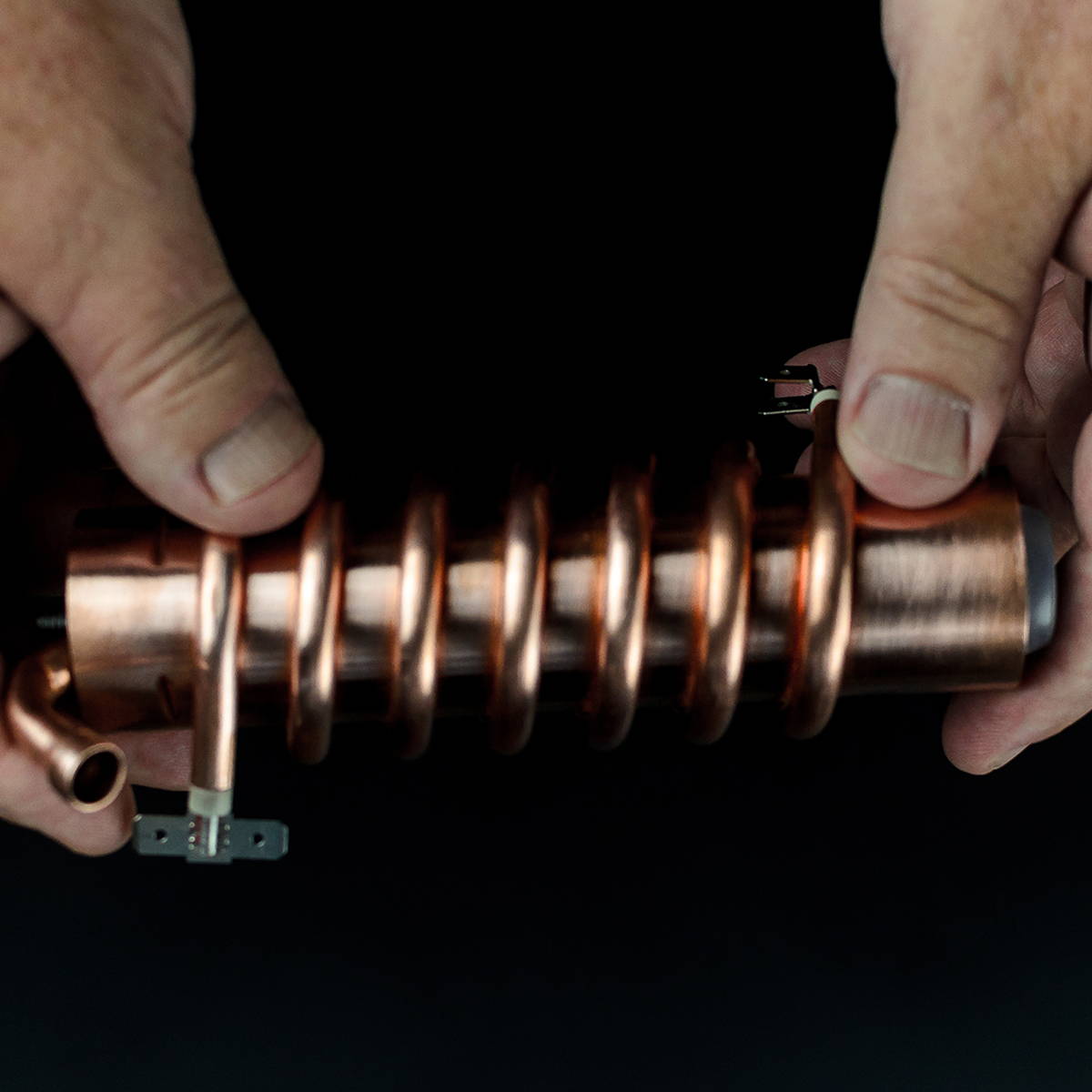 What sets Moccamaster apart?
1.

Handmade in the Netherlands using quality European parts
2.

Industry Leading 5-year warranty
3.

Recyclable, Repairable, Sustainable, Cleanable, BPA/BPS/BPF and phthalate free
4.

Meets ECBC and SCA Gold Cup Brewing Standards:
PRECISE AND CONSISTENT TEMPERATURE:
The unique copper boiling element rapidly heats water and controls the brewing temperature for perfect extraction every time.
IDEAL HOLDING TEMPERATURE:
Both the thermal carafe and hot-plate models keep your coffee hot for up to 100 minutes. Moccamaster's hot-plate technology is designed with a unique, independent heating element to keep coffee hot yet never burning.
Brews at 91°-96°C Holds at 79°-85°C
IDEAL BREW TIME:
The cone-shaped basket design regulates a 4-6 minute steep to maximize the complexity, flavours, and aromas of your coffee
Full carafe in 4-6 minutes
TURBULENCE:
Creates perfect bloom and even extraction
SIMPLE OPERATION:
With only one switch, Moccamasters are designed to properly manage the entire process of brewing to deliver your coffee the way it was meant to taste.
5.

Canadian Distribution and repair centre
Transcend Coffee is the official distributor of Technivorm Moccamaster in Canada. We have a 30-day no-hassle return guarantee! If you believe the product is defective or it's simply not for you, we can do a full refund. No questions asked.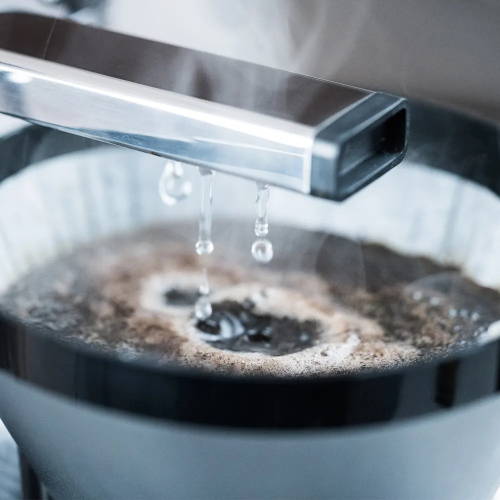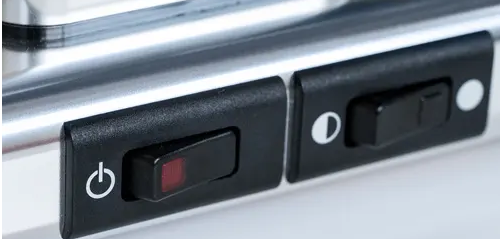 A legacy of coffee making perfection
Moccamaster coffee brewers successfully combine the best innovations of modern product development. Every brewer is made with a durable metal housing, quality parts that are replaceable and comes with a 5-year limited warranty.
Handmade in the Netherlands
All Moccamaster products have their own unique characteristics, such as separate elements for brewing and holding, volume capacity, brew-basket options, thermal or glass carafe and housing style.
Nothing extra or unnecessary is added. The technical capability, durability and general ease-of-use of Moccamaster coffee brewers make them simply the best in the world.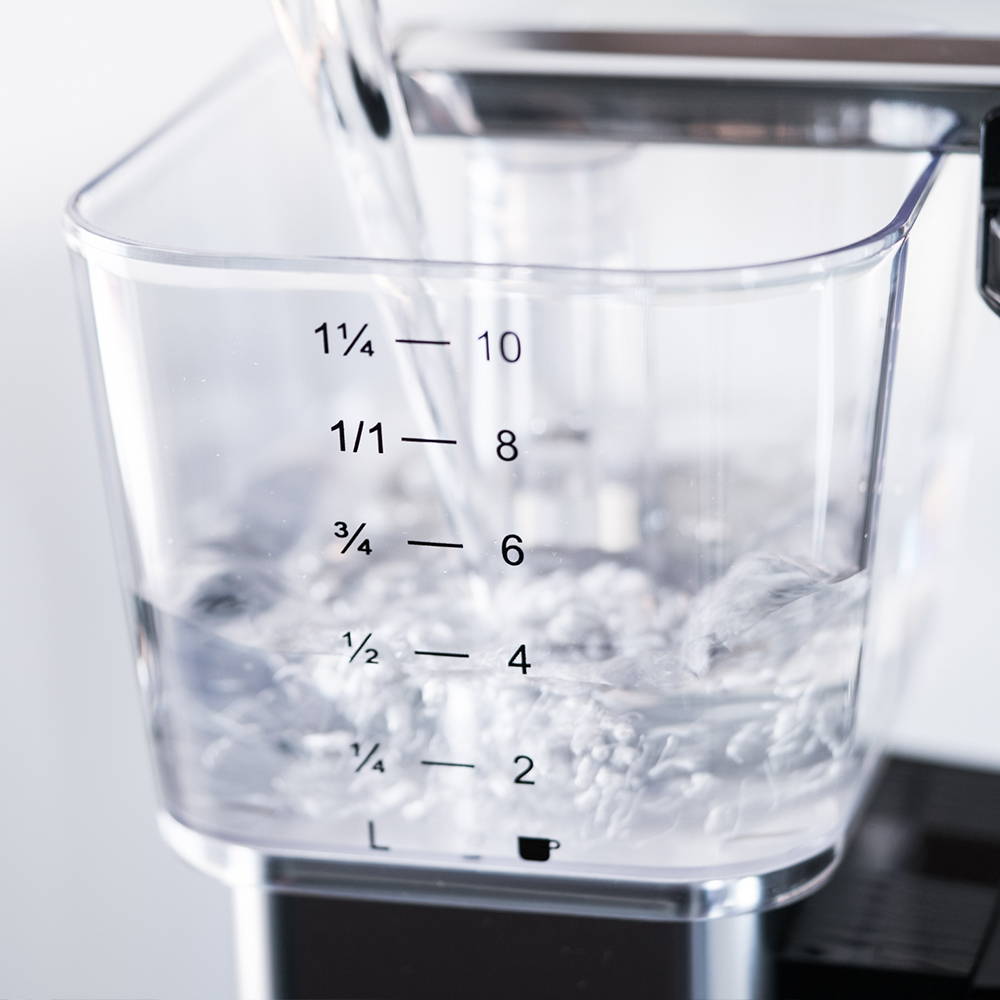 ---
Technivorm Moccamaster Repairs:
---
Technivorm Moccamaster Resellers:
Transcend Coffee is the official distributor and repair center of Moccamaster in Canada.
If you want to be a Moccamaster Reseller in Canada. Please fill in this form and we'll be in touch as soon as possible.